Friday 4 June, 20h00: KOMPOS concert
The Endler Concert Series is proud to present the KOMPOS Chamber Music Concert on 4 June at 20h00 in the Endler Hall.
KOMPOS is an organization of that strives to realize performances of student works. Each semester sees a concert of premiers of works by the composition students of Stellenbosch University.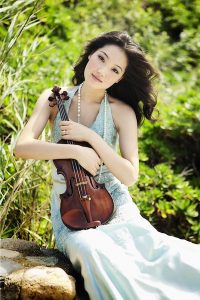 The theme for this concert is: "The Self and Reflection: Politics is DEAD!" The programme includes innovative compositions featuring varied ensembles including a Flute Duo, String Quartet, Wind Quintet and an eclectic ensemble that consists of Violin, Clarinet, 2 Pianos and Percussionist.
Tickets for R50 (regular) and R30 (students and pensioners) are available now through Computicket and at the door one hour before the show. 
Sunday 12 June, 16h30: International Artists Violin & Piano Recital
Rachel Lee Priday will replace the indisposed Kristóf Baráti for his upcoming tour to South Africa.
Acclaimed for her beauty of tone, riveting stage presence, and "irresistible panache" (Chicago Tribune), violinist, Rachel Lee Priday will be performing in the Endler Concert Series on Sunday 12 June at 16h30. She will be partnered by the American born pianist Bryan Wallick, lauded by critics as "virtuoso, brilliant and intense".
The first half of the concert will include Beethoven's Violin Sonata no. 9 in A Major, commonly known as the "Kreutzer" sonata and Prokofiev Violin Sonata no. 1 in F minor. These two works are of the most well loved of their genre, the joyous and exuberant ending to the Beethoven work a perfect antidote to the dark and sombre sonata by Prokofiev. The second half commences with Beethoven Violin Sonata No. 7 in c minor followed by one of Sarasate's most popular compositions and a favourite among violin virtuosos, the Zigeunerweisen (Gypsy Airs). Sarasate was himself a virtuoso violinist and although he lived into the 20th century, his music is not at all avant-garde, but Romantic, operatic and flashy much like the music of Paganini.
Tickets for R140 (regular) and R100 (students and pensioners) are available now through Computicket and at the door.
Sunday 19 June, 16h30: Ekaterina Levental – mezzo soprano & harp
The Endler Concert Series welcomes the remarkable Ekaterina Levental on Sunday 19 June, at 16h30 in the Fismer Hall, Stellenbosch. Not only is Ekaterina an excellent harpist, but also a mezzo-soprano with a beautiful, rich, dark voice. In this recital Ekaterina performs both solo works for harp as well as works for harp and voice.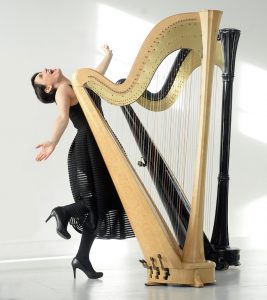 The eclectic programme includes works from the late 19th and 20th century by great French composers such as Ravel and Satie, Russian composers such as Prokofiev, Stravinsky, Shostakovich, Rachmaninov and Glinka as well as works by Zemlinsky, Britten, Pierné and Weill. Ravel is one of the few composers known for his significant use of the harp in chamber music and his sublime French Impressionistic style is indeed a medium through which the harp speaks most beautifully. The Russian composers and Benjamin Britten are all admired as master composers for the human voice, the combination with harp here suggesting the exploitation of the most exquisite timbres Art song can deliver.
Tickets for R140 (regular) and R100 (students and pensioners) are available now through Computicket and at the door.
For more information contact Fiona Grayer at concerts@sun.ac.za or 021 808 2358.