e.tv's popular breakfast show Sunrise will refresh its look and feel from Monday, 06 June 2016.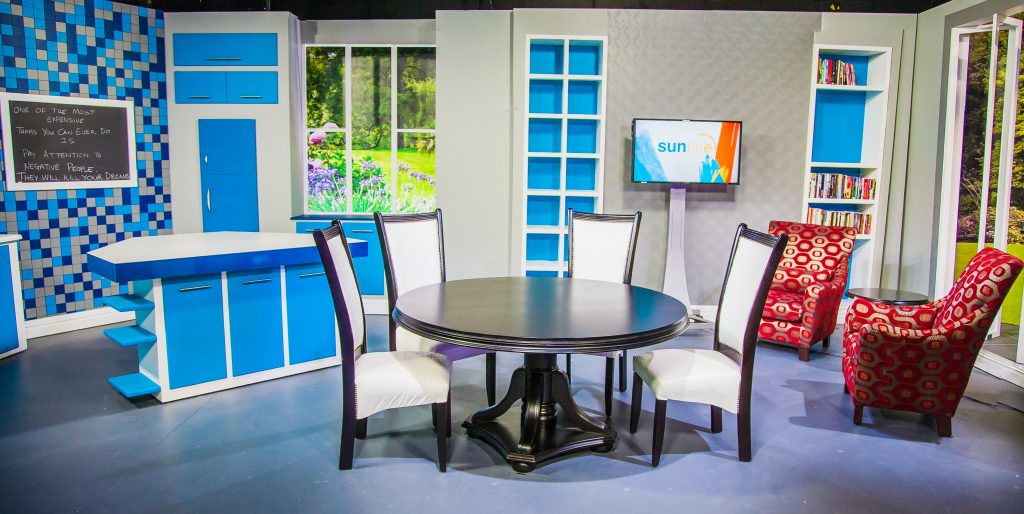 The makeover will include fresh on air imaging, a new studio, an earlier start to your popular breakfast show and include the language news into the main show completing a three hour block.
The new show revamp will see the viewer's wake up to a fresher, friendlier and homely look to the show. Viewers can still look forward to seeing their favourite presenters, Penny Lebyane, Faith Mangope and Mark Haskins bringing them the best in current affairs, entertainment and sports.
Sunrise will start at 05:30am from Monday, 6 June. The show will continue to inform and entertain viewers with their edgy content which include viewer participation with the use of social media and live telephone engagement.
Nicholas Maphopha, Executive Producer, "We are excited about the new developments, Sunrise has been on air for eight years and our main drive has always been committed to providing our viewers a platform of amazing local and international content."
Catch Sunrise with its revamped look on Monday, 06 June from 5:30AM to 8:30AM on e.tv. Viewers can also catch the show on eHD on both OpenView HD (Channel 104) and DStv decoders (Channel 194|)