TX: MONDAY, 21 MARCH, 9:30PM
After the dramatic end of Umlilo season 2, viewers can anticipate more heart-stopping drama when the show returns for a third season in a new time slot on Monday, 21 March at 9.30PM.
Umlilo season 1 first aired on e.tv in March 2015. Season 1 explored a polygamous marriage and the interpersonal dramas of a family in a state of flux. It was during this season that polygamist Mnqobi introduced his third wife Khwezi, oblivious to her devious intentions.
Season 2 returned in August 2015, where more drama and death took place. We saw Khwezi, along with her uncle Welcome, put their plan into action, leaving the Simelane's in tatters. Dumile made sure she discovered Khwezi's identity, but it was too late as Mnqobi had already lost his first wife Cebisile and his entire family's lives were in danger. In the end, Khwezi held Mnqobi and Dumile hostage, forcing him to shoot Dumile.
"Picking up from season 2's final episode cliffhanger moments, Umlilo 3 will provide viewers with more edgy, gripping drama. The new season is stronger than ever and should deliver engaging entertainment." said Monde Twala, managing director for e.tv's channels division.
The third season of Umlilo returns with more conflict, tears, love, regret and revenge. Thembi, previously known as Khwezi, is trying to get out of prison but has to overcome obstacles in the form of the Simelane's, her lawyer as well as her past. Mnqobi tries to regain composure, but digs up a deeper hole for himself while still trying to hide the truth. Dumile tries to pull herself together with the support of Spikiri. Andile goes to University hoping her family drama will not follow her. Mqobi's troubles mount when the Minister  returns for revenge.
"In season 3 Mnqobi has finally accepted the truth, which is exactly what viewers have been asking for. Thembi will definitely not go down without a fight and as we all know there is always a twist on Umlilo and nothing is at it seems. "says  Denny Miller, producer of Umlilo at Quizzical Pictures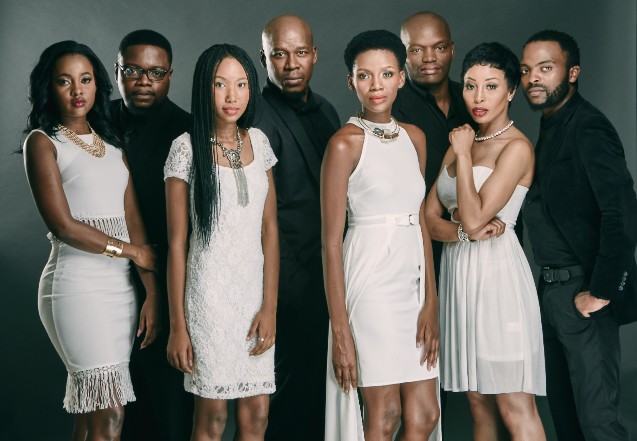 Adding on to the current cast of Umlilo is some of Mzansi's best small screen stars such as Khanyi Mbau who will be taking on the role of Palesa Tladi, the state prosecutor on a mission to put Thembi behind bars. Mzwandile Ngubeni plays Vuyo, Thembi's arrogant and charming lawyer. Matthew Monika plays Edward, the judge and Vuyo's father. Actor and director Phumello Nkosi joins the show as Mnqobi's cousin and right hand man, Mthandeni Simelane and Sobantu Nqayi as Dr.Zuko who eventually forms a relationship with Andile which brings new leads to the case.
Character biographies
New cast
Khanyi Mbau as Palesa Tladi – 35, Public Prosecutor, Sotho
A razor sharp public prosecutor, a woman of strong principles, but with deep secret she keeps well hidden.
Mzwandile Ngubeni as Vuyo Vilikazi – 30, Zulu, Advocate
An advocate of note, defends abused women, charming, eloquent, but also can be blinded by his own arrogance.
Phumello Nkosi as Mthandeni Simelane – 45, Mnqobi's cousin, Zulu
Mnqobi's much poorer cousin, lives in a hostel in Joburg, runs dagga and other goods (both legal and illegal).
Sobantu Nqayi as Zuko Ntuli, – 30, Xhosa, Sociology lecturer
An astute lecturer, a defender of traditional and rural ways (even though he's from Joburg). Also a lover of women.
Matthew Monika as Judge Edwin Ntuli – 55, Xhosa, Judge
A seasoned judge in the Johannesburg Magistrate court, experienced, usually fair, but sometimes he lets his emotions get the better of him.
Hamilton Dhlamini as Mnqobi Simelane – 45, Zulu , Business man and married polygamist
A man of pride and dignity. His main weakness being woman which is why he is married to three wives
Nomzambo Mbatha as Thembi Kumakani – 30, Zulu, Mnqobi's third wife
Khwezi had experienced more trauma than most people experience their entire lives. She is charming and feisty. Very manipulative and fearless
Nokuthula Ledwaba as Dumile Simelane – 35, Zulu, Mnqobi's second wife
Dumile is city girl. She is modern and beautiful – not to mention intelligent. Before Khwezi's arrival Dumile was the apple of Mnqobi's eye
Umlilo season 3 airs on its new prime slot as of Monday, 21 March 2016 at 9:30PM on e.tv
Viewers will now get the opportunity to watch the drama in HD quality on eHD on both OpenView HD (Channel 104) and DStv decoders (Channel 194)