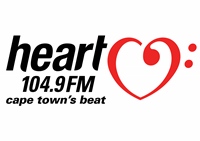 Heart 104.9FM is pleased to announce the appointment of Renee Redelinghuys as the new Managing Director of the station. Redelinghuys has enjoyed a long and distinguished career in the radio broadcast industry, having previously spent time at YFM, Radmark, SABC and KFM. She joined Heart 104.9FM in 2007 and has served as the Sales Manager of the station for the last 5 years. During this period, she also formed an integral part of the overall management team of the station.
"I am incredibly excited by the opportunity and look forward to working with the talented and dedicated team that has been assembled at the station" says Redelinghuys.
"We would like to congratulate Renee on her appointment. We believe that she is a highly talented individual and perfectly embodies the values and ideals of Heart 104.9 FM and its listeners" comments Aqueel Patel, Director of Heart 104.9FM.
Redelinghuys will officially assume the role of Managing Director on 1 March 2015 and will use the intervening period to recruit a new Sales Manager for the station.