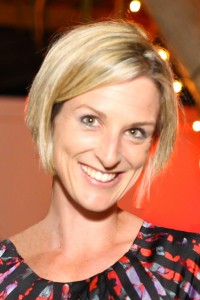 Cape Town, March 2015: Shireen Robinson has been appointed as Head of Sales at Heart 104.9FM and assumed her role on 1 March 2015. Robinson comes with more than 10 years of experience in the industry which includes project management in sales, marketing, sponsorships and events.
Shireen is a rare find in the field of sales and marketing: a strategic thinker with a 360° understanding of client, agency and radio strategy.
With over 10 years project management experience in sales, marketing, sponsorships and events across all South African commercial radio stations; she has an in-depth grasp of the national media landscape. Importantly in this changing environment, her work in agency and direct sales depended on forging integrated campaigns with digital, creative, activation, and PR agencies.
Shireen also offers an empathetic understanding of the exigencies that business faces in a difficult economy. Her work has produced measurable growth for clients with genuinely small budgets, and also stand-out Return On Investment for multinationals; judiciously planning the use of multi-million Rand budgets to best effect.
This holistic understanding of the terrain saw her take up a role as an adjudicator for the MTN Radio Awards in both 2014 and 2015. Shireen's personal passion for producing meaningful content, and her belief in the need for digital convergence make her the perfect person to lead our team as we take your brand to the next level.